The LaKota Team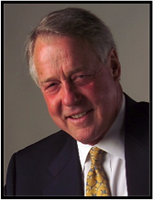 Sam D. Haigh, President & CEO brings a long history of building successful hospitality teams, operating successful hospitality companies, and brings a long history of building successful hospitality teams, operating successful hospitality companies, opening new projects and turning around underperforming assets, both branded and independent. Prior to organizing LaKota, Sam founded Trybin Hospitality which performs consulting and asset management services for hotel owners and lenders and is currently asset managing the Pittsburgh Even Hotel, scheduled to open in February, 2019.

During the previous 15 years, Sam served as president & chief operating officer of Benchmark Hospitality International where his team grew the company from six properties/$45 million in revenue to 32 properties/$380 million in revenue. Eleven of the projects were new openings, including The Chattanoogan Hotel and Conference Center, the Stonewall Jackson Resort, and The Heldrich Hotel and Conference Center, and many of the assets were turnaround challenges, including Turtle Bay Resort on the north shore of Oahu where Haigh's team took the underperforming Turtle Bay Hilton, converted it to an independent resort and dramatically ramped up the revenue to achieve one of the highest REVPAR levels in Hawaii.

Prior to Benchmark, Sam stepped in as President of Doral Hotels and Resorts to make the company profitable and start its management contract business. During the next five years, his team doubled the operating profit in the existing nine hotels and resorts and added ten management contracts in five countries, including four Caribbean resorts; Dawn Beach Resort in St. Martin, Enchanted Garden Resort in Jamaica, and Divi Divi and Divi Tamarijn Resorts in Jamaica. Haigh initially joined Doral when it bought Arrowwood of Westchester, a 275-room distressed asset he had just turned around for Citibank. Sam began his career with Marriott Corporation, progressing from sales trainee to regional director of marketing of Marriott's island resorts, which included three Caribbean projects: Sam Lord's Castle in Barbados, Mullet Bay Resort in St. Martin, and Palmas del Mar in Puerto Rico. Following Marriott, he joined Stouffer Hotels and Resorts as vice president of sales to reorganize its sales organization, and then did the same for the company's hotel operations as vice president of operations.

Sam received a BS from Cornell University.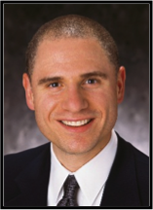 Danny Dolce, Executive Vice President, Sales & Development brings 23 years of hospitality industry experience, working in all facets of the business including operations, sales and marketing, acquisitions, business development, and strategic deployment. Most recently Danny served as vice president of business development for Pyramid Hotel Group, obtaining third-party management contracts and building relationships within the special servicer community. Prior to Pyramid, Danny served as vice president sales & marketing for Singapore based Millennium Hotels and Resorts, responsible for the domestic sales and marketing efforts for the U.S. division which included 14 independent hotels situated in the major markets across the United States.

During the 15 years before Millennium, Danny worked with Dolce Hotels and Resorts as general manager, vice president of global sales, and director of acquisitions & development. During his 5-year tenure in new business development, his team doubled the company's portfolio from 12 to 24 properties.

Danny got his start as management trainee at Scanticon Corporation in Denmark, after which he joined Sam Haigh's Doral Arrowwood team where he spent 6 years in a progression of roles in sales and marketing.

Danny holds a BS degree in business administration from Drexel University.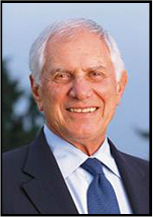 Andy Dolce, Director brings tremendous experience to the Lakota team. As founder and chairman emeritus of Dolce Hotels and Resorts, Andy built that company from its beginning in 1981 to a leading hospitality organization specializing in conference centers and group driven hotels and resorts with thirty-five properties across North America and Western Europe and 5,600 rooms under management, before Andy and his partners sold the company to the Wyndham Hotel Group in January 2015. Ten of the projects were ground-up new openings and many were turnaround situations.

Beginning his career in the meetings arena with the American Management Association, running conferences throughout the U.S., Andy experienced the insufficient services and facilities that permeated meeting and conference venues, which led him join Harrison Conference Centers, one of the early innovators in the conference center industry, as executive vice president.

He went on to serve as chief development and operating officer for the Houstonian Hotel and Conference Center from its inception up thru development and initial operations. The Houstonian became the nation's first fully integrated hotel, conference center, luxury spa, and fitness/preventative medical center. It currently enjoys the number one market position in Houston. Following his success at The Houstonian, Andy founded Dolce Hotels and Resorts and focused on successfully building that organization.

Andy has served as an officer and director of numerous industry, civic, and community organizations and holds the distinction of being named one of the "25 Most Influential Executives" in the meetings and travel industries by both Meeting News Magazine and Business Travel News Magazine.

He earned a B.A. in Economics at Iona College and a Master's Degree in Applied Economic Management at Cornell University.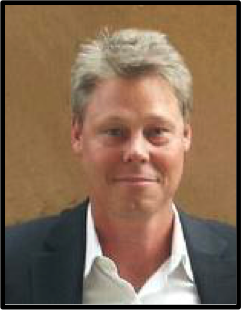 Sam L. Haigh, Corporate Director of Operations, brings 18 years of hospitality operations experience to the LaKota team, having served in a variety of leadership positions in large branded hotels and resorts, as well as in mid-sized independent resorts, in both union and union-free environments.

Prior to joining LaKota, Sam provided consulting services to hotel owners and operators through his company, Fairwater Hospitality LLC. His clients included the Curacao-Holiday Beach Hotel and Casino and LaKota Hotels & Resorts.

Sam's previous experience includes serving as General Manager of the 293-room full service Berkley Oceanfront Hotel in Asbury Park, NJ, where he increased revenue 25% in his first year and raised Trip Advisor ranking from 5 to 2; serving as Director of Operations of the 255-room Ocean Place Resort & Spa in Long Branch, NJ, where he instated significant revenue enhancement and cost containment programs, improving NOI in excess of 20% each of his three years in the position; serving as Assistant General Manager for Winegardner & Hammons at the 284-room Holiday Inn Somerset, NY, where he focused on sales, food and beverage outlets and banquets, reorganizing the operations team to move the hotel in service rank from 37th to 7th in North America for all full service Holiday Inns.

His earlier hospitality experience includes four years with Starwood Hotels and Resorts as Director of Front Office Operations at the 950-room Boston Park Plaza Hotel and Rooms Division Manager of the 803-room Weston Copley Place, both in Boston, MA; and seven years with Hyatt Hotels Corporation, where he started as Housekeeping Team Leader at the Hyatt Regency Greenwich in Old Greenwich, CT, moved to Villa Manager, Assistant Front Office Manager, and Director of Guest Services at the Hyatt Regency Grand Cayman, Grand Cayman, BWI, and finally moved to Hyatt Regency Beaver Creek in Beaver Creek, CO, where he served as Director of Housekeeping and was awarded Manager of the Year.

Sam received BS in Hospitality and Tourism from the University of Massachusetts, Amherst.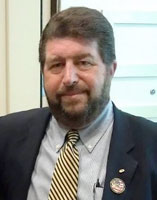 Jerry Dumont, Senior Operations Consultant, brings 45 years of hospitality operations experience to the LaKota team, having served in a variety of food and beverage, finance and General Manager leadership positions in large branded hotels and non-branded hotels, resorts and golf clubs.

Prior to joining LaKota, Jerry founded a consulting business providing services to owners of hotels, luxury resorts, conference centers and golf clubs through his company: DGA Hospitality, LLC. His clients included Race Brook Country Club, Salamander Hotels and Resorts, The Pyramid Hotel Group and The National Conference Center.

Jerry's previous experience includes 19 years with Benchmark Hospitality, where Sam Haigh was president, starting as Regional Operations Controller of Forsgate Country Club and Interim General Managers of the Club's owner Holiday Inn. Pre-Opening Controller of Lansdowne Resort, Controller and Interim General Manager of the four hundred room Resort at Squaw Creek. Regional Operations Controller of Lansdowne Resort and the former Stouffer Valley Forge Hotel that was re-positioned as The Park Ridge at Valley Forge Hotel and Conference Center. General Manager of The Park Ridge and General Manager of The Scanticon Princeton hotel and conference center that was re-positioned as The Forrestal at Princeton Hotel & Conference Center.

While serving as General Manager of the Forrestal, Jerry and his team re-positioned the property from an institutional style 1980s corporate conference center to an upscale full-service property. Jerry assisted the owners of the property during a $12mil complete renovation. The Forrestal featured three hundred guest rooms, 35,000 Sq. Ft. of IACC certified meeting space and three food and beverage outlets. Occupancy % increased from the 50's to mid 70's within 24 months. The property generated a $6.4mil Net Operating Income As General Manager of Lansdowne Resort Jerry managed all aspects of this three hundred room Four-Diamond full-service resort featuring two championship golf courses, 45,000 square feet of IACC certified meeting space. He and his team led the property to its most successful year generating over $40mil in total revenue. The resort consistently achieved outstanding customer service scores.

He also managed the property through a $50mil expansion and renovation that included the construction of a second golf course designed by Greg Norman, new outdoor pool complex and a 45,000 square foot private golf clubhouse and new Spa. His team Introduced a private golf club membership program that generated $10 mil in membership deposits in three years. Jerry also created and managed many successful special events that generated significant incremental revenue and media exposure. The resort consistently achieved 100% or greater RevPAR index.

Jerry was promoted to vice-president with Benchmark Hospitality and assisted the corporate vice-president of development with presentations for new management agreements that led to the addition of several properties to the management portfolio including The Heldrich Hotel and Conference Center and Bedford Springs Resort.

His earlier hospitality experience included seven years with Dunfey-Omni Hotels in various F&B and Financial Management leadership positions at several upscale union hotels including The Marquette Hotel, 800 room Shoreham Hotel, The 400 room Omni Berkshire Place Hotel. Jerry also served as the Controller of the 900 room 5-Diamond Helmsley Palace Hotel and Regional Controller of The Beacon Hospitality Group ( Pyramid Hotel Group).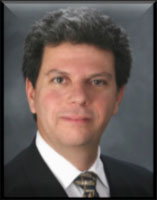 Frank Fusco, Financial Analysis and Controls, is a LaKota resource and brings experience in property valuation in the U.S. and Europe including R.O.I. & financial performance analysis, underwriting, lease analysis, and due diligence. His valuation skills supported by hotel brokerage experience and positions held as Director of Finance for full service properties with responsibilities including budgeting, forecasting, and financial statement preparation with single & multiple property consolidation. Additional experience included assessment of various scenarios of debt and equity for investment return. Prior to providing financial pro forma models for new LaKota acquisitions, including cash planning and capital investment analysis, Frank's experience includes serving as Financial Controller for Sofitel NY, Group Controller for Denihan Hospitality in New York. He also served as Director of Finance for HEI Hotels at the Marriott Hotel in Whippany NJ and as Corporate Director of Finance for WNW Hospitality in New York.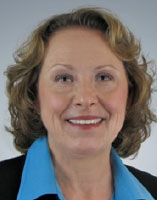 Wendy Mingst, Vice President of Human Resources brings 30 years of HR experience, building and implementing human resources and training initiatives in the hospitality and food service industries.

Most recently, Wendy established HR Solutions for Excellence, which provides HR assistance to hospitality organizations. Previously, she served as Director of Human Resources for Doherty Enterprises, Inc., building an HR department supporting approximately 6,500 employees in 92 restaurants. Wendy first worked with Sam Haigh's team as Director of Human Resources for Doral Arrowwood, then as Vice President of Human Resources for Doral Hotels and Resorts. She also served as Regional Director of Human Resources for Benchmark Hospitality International.

She began her career in Dallas, TX, as Director of Personnel for The Registry Hotel. Wendy continued her career as Personnel Manager at Loews Anatole, and subsequently joined The Rosewood Group at The Mansion on Turtle Creek, where she was Director of Personnel. During her tenure with Rosewood, Wendy served as Project Coordinator in the corporate office, and as Operations Director with ZEN, Rosewood's floral-design company.

Wendy has earned her Professional in Human Resources certification, is a member of the Society for Human Resource Management and local chapters of both SHRM and the American Society for Training and Development. She holds a B. S. degree in Physical and Health Education from James Madison University in Virginia.