Case Studies Supporting the Turnaround Abilities of the LaKota Team
The National Conference Center
A 917-room training center with 250,000 sq. ft. of function space, located near Leesburg Virginia, the property was purchased out of bankruptcy in March 2014.

LaKota Hotels & Resorts was retained by the new ownership to reorganize and re-energize the operation. LaKota brought in new onsite leadership, reorganized the sales and marketing team, developed a limited capital improvement plan and infused a "whatever it takes" attitude. The result has been one of the fastest and most dramatic turnarounds in the history of the conference center industry.

Prior to Lakota, The National was in a financial downward spiral that continued into 2014. 2013 was the worst year on record, and 2014 was on a path to do even worse. Taking the reins in May 2014, LaKota immediately set about to shake up the former operation and set it on a new path by investing in top sales talent, initiating targeted marketing and PR plans, repositioning the property in the marketplace, and carrying out limited high guest impact renovations.

Lakota and the new energized onsite team managed to completely reverse the downward direction during the remaining 7 ½ months of 2014, ending the year up 34% in revenue over 2013 and turning the NOI from a loss to a positive. In 2015 LaKota has dramatically further accelerated the upward trend, with 2015 revenues now forecasted (conservatively) to increase another 88% over 2014, a 140% increase over 2013. Usage from all group market segments is up double to triple digit percentages at The National including corporate, association, government, military, religious, fraternal, weddings, social functions and events. As of mid-June 2015, $5 million in additional group business has had to be turned away due to advance group commitments, primarily during the April, May and June timeframe.

Part of the dramatic success formula at The National has been the addition of several significant corporate and government anchor users which the new LaKota team uncovered, aggressively solicited, and successfully landed…..and equally important, very successfully serviced.

2015 Net Operating Income is now forecasted to increase another 200% over 2014. The National Conference Center case study is still a work in progress, but it is off to a hugely successful start, with much more good news to follow.
Arrowwood Resort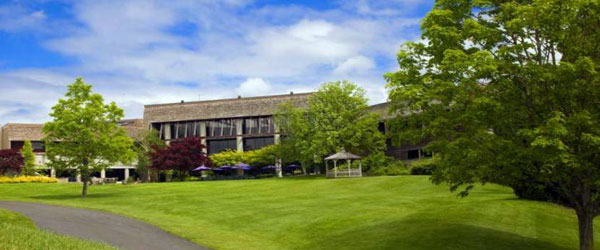 Located in Rye Brook, NY, and developed by the real estate arm of Citibank as "Arrowwood of Westchester" and positioned as "Citibank's Conference Center in Westchester County," the property opened in 1983 as an open market conference center
The property had 274 rooms, 35,000 sq. ft. of function space, 2 restaurants, 1 bar, indoor/outdoor pool, and a 9-hole golf course
It quickly became known as Citibank's "White Elephant" in Westchester County
The property was positioned and operated strictly as a conference center
It was not able to attract senior level conference groups, it had little appeal to leisure weekend business,
It could not attract mid-week transient business, and it had no appeal to local restaurant or bar patrons
The food was institutional, the entire place looked clinical, and the service was institutional
Even the Citibank meeting planners were reluctant to use the place.
In June 1984, 15 months post opening, Sam was brought in as VP & GM to fix the problem
Occupancies were in the low 50's, ADR was $130, food revenues beyond the conference package allocation, were dismally low, and the project was seriously under water
Sam Haigh and his team, which included several of the current LaKota executives, developed this specific turnaround approach:

invested $1.5 million in cosmetic improvements
converted the conference dining room to an attractive restaurant
dressed up the bar
upgraded the service, repositioned the property as "Arrowwood Resort"
actively engaged the local community
employed an aggressive marketing campaign aimed at Manhattan weekend leisure business and at the local food and beverage patrons
engineered an effective direct sales effort to attract senior level meetings from the Manhattan based corporations (achieving a 75/25 group/transient mix, selling the profitable conference package to the groups)

Within 18 months, the property was running 80% occupancy, ADR of $179, and NOI of $4.8 million, with a 100 room expansion designed and approved
Citibank built the project for $42 million (opened February 1983) and sold it to Doral for $62 million in December 1986
Sam and his team continued to run it for Doral for another 2.5 years, taking the NOI up to $6 million, then Sam was asked to move up to President of Doral to make the rest of its portfolio profitable and to start its management contract business
Virginia Crossings Resort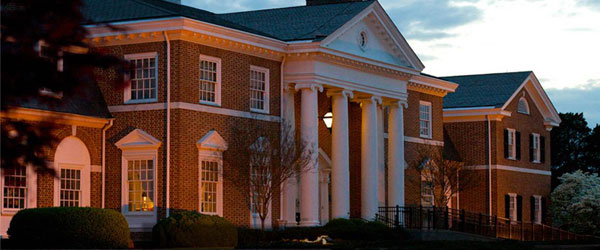 A conference center management company collaborated with an insurance company to convert a former company headquarters building into a 180 room Harrison Conference Center
27,000 sq. ft. of meeting space, a small outdoor pool and small fitness center, a conference dining room, and a bar set up just for conferees
The main building was in the style of a large 1800's mansion
The service was institutional. The focus was strictly on the conference business, and like other conference centers, it was relegated to training and middle management level meetings. The property did very little transient business and the place was empty on weekends
The property opened in 2001. Ownership quickly realized it had made a major mistake. For the first 10 months of operation, the conference center averaged 17.5% occupancy and was seriously under water
At that point, the owner brought in the company managed by Sam Haigh to turn it around, and Sam directly supervised the effort

upgraded the staff
brought in a strong general manager who could work the local community
converted the conference dining room to a restaurant aimed at the area patrons
did the same with the bar
upgraded the F&B offerings
replaced the institutional conference center service with personalized hospitality service
installed an aggressive direct sales effort to replace the training and day meetings with senior level conferences
focused on building the local wedding and banquet business
tore down the beautiful fence that separated the property from a neighboring golf course
repositioned and operated the property as a Resort (achieving a 65/45 group/transient mix, selling the profitable conference package to the groups)

Sam's team took the property from 30% occupancy, $100 ADR, and a significant NOI loss in 2002
To a 63% occupancy, $121 ADR, and $2 million NOI in 2007 (in a suburban Richmond, VA, location where it never should have been built)
Ownership was able to sell the property in February 2008
The Forrestal at Princeton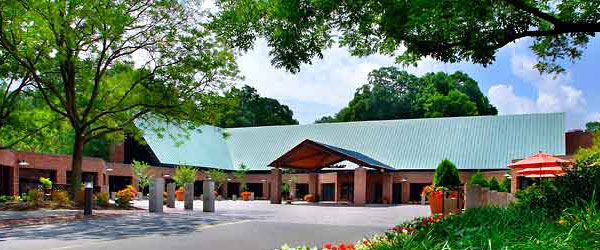 An early 1980's corporate conference center, Scanticon Princeton, the same turnaround approach pioneered at Arrowwood was employed here
This project was developed in an office park just outside of Princeton, NJ, by a Danish conference center company.
300 rooms, 35,000 sq. ft. of function space, 2 conference dining rooms, 1 small formal restaurant, 1 bar, a fitness center and an indoor pool
The focus was strictly on conference business, the service was institutional, and the conference dining rooms were upgraded cafeterias
No appeal to senior level meetings, corporate transient, leisure weekend, or local food and beverage business
The property never got out of the misguided 1980's conference center mode
In 1994 the bank took it back and it sold it to a capital group which engaged the company managed by Sam Haigh to turn it around, with Sam directly supervising the effort

$10 million renovation
converted the conference dining rooms to popular "Jersey Fresh" themed restaurants
converted the formal restaurant to a popular local bar
upgraded the service
renamed the property and repositioned the project as a high end, full service hotel
heavily engaged the Princeton community
aggressively marketed to local food and beverage patrons, Manhattan based weekend leisure guests, and Northern Jersey and Manhattan based corporations for their senior meetings
Within 24 months, this team brought the property from occupancy in the 50's to occupancy in the mid 70's
Achieved significant lift in ADR and F&B revenues
Generated $6.4 million NOI (achieving a 70/30 group/transient mix, selling the profitable conference package to the groups)
Ownership paid $24 million in 1994, put $10 million into it, and sold it for $72 million in 1997

Tarrytown House Mansion and Conference Center

Located in Tarrytown, NY, Tarrytown House was a 19th century mansion converted to a 140-room conference center in the 1970's.
In 1994, the owner, Yarmouth Group, brought in Andy Dolce's company to increase revenue and raise NOI for a potential trade within three to five years.
The Dolce team reorganized the operation, restructured the sales organization, and increased the NOI from $1.6 million to $2.8, allowing Yarmouth to sell the asset in 1997 to AEW for $26 million.
AEW retained Andy's team to continue to increase the operating results and asset value.
Dolce then supervised an $18 million renovation and 72-room addition, and, with Danny Dolce directing the sales and marketing efforts, expanded the conference base, attracted anchor corporate users, and made strong gains in the wedding and social event markets, continuing to increase NOI to $4.7 million.
This allowed AEW, after eight years of strong cash flow, to sell the 212-room property in 2005 to Lowe Enterprises/Destination Hotels and Resorts for $55 million.