The Board of Directors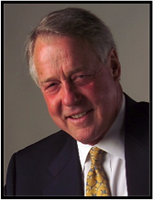 Sam Haigh, President & CEO, brings a long history of building successful hospitality teams, operating successful hospitality companies, and turning around underperforming assets, both branded and independent. Prior to organizing LaKota, Sam served as President of Trybin Hospitality which performs asset management services for owners and lenders and is now an affiliate of LaKota Hotels & Resorts. During the previous 15 years, Sam served as President & Chief Operating Officer of Benchmark Hospitality International where his team grew the company from six properties/$45 million in revenue to 32 properties/$380 million in revenue. His team reorganized the key functions, recruited top people, implemented aggressive sales and marketing programs, established core operating procedures, and developed a unique positioning and operating approach for independent hotels, resorts and conference centers that achieved up to a 47% per room profit advantage over competing four-diamond, branded properties. Prior to Benchmark, Sam stepped in as President of Doral Hotels and Resorts to make the company profitable and start its management contract business. During the next five years, his team doubled the operating profit in the existing nine hotels and resorts and added eight management contracts in the United States, Mexico and Caribbean. Haigh initially joined Doral when it bought Arrowwood Resort and Conference Center, which he just had turned around for Citibank as Vice President & General Manager. Sam began his career with Marriott Corporation, progressing from Sales Trainee to Regional Director of Marketing. He joined Stouffer Hotels and Resorts as Vice President of Sales to reorganize its sales organization, and then was asked to do the same with its hotel operations as Vice President of Operations. Sam Haigh received a BS from Cornell University and continues to be an active participant in industry and community organizations, serving on boards and in officer positions.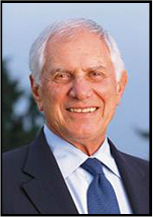 Andy Dolce, Founder and Chairman Emeritus of Dolce Hotels and Resorts Amongst Andy's many accomplishments, he is most widely known for elevating the meeting and conference center model to reflect clients' needs for environments that inspire creativity and learning. Andy also holds the distinction of being named one of the "25 Most Influential Executives" in the meetings and travel industries by both Meeting News and Business Travel News magazines.

Dolce studied Economics at Iona College B.A. degree and later earned a Master's Degree from Cornell University in Applied Economic Management where he wrote and published a book on economics for the food industry. Andy also served in the U.S. Marine Corps and retired with the rank of Captain.

Past president of the International Association of Conference Centers (IACC) and Mel Hosansky Award recipient, the highest honor in the conference center industry, he also was most recently awarded IACC Global distinguished service for his work on putting IACC Global together. Dolce is also on the board of New York University's Center for Hospitality, Tourism and Travel administration and serves on Iona College's Legal Board of Trustees. Served, as Executive in Residence at Cornell University Hotel School and Serves as Chairman on the Levenson Institute for Gaming, Hospitality and Tourism which is affiliated with Stockton University. Andy is also currently involved with Operation Smile Medical Mission in Central and South America

Andy began his career in the meetings and hospitality industry at the American Management Association, where he managed 600 conferences a year throughout the U.S. During his tenure with the AMA, Dolce experienced the insufficient services and often counter-productive facilities that permeated the meetings and conference market. Shortly thereafter, Andy started working for Harrison Conference Centers as the executive vice president and improved the company's brand by pioneering the first "Complete Meetings Package" for the conference industry.

Andy was one of the original founders of the Houstonian serving as Chief Development and Operating Officer from its start up thru development and then he was responsible for overall operations. The Houstonian is credited as the first fully integrated hotel, conference center, luxury spa, and preventive medicine and fitness center. It currently enjoys the number one market position in Houston.

In 1981, Andy founded Dolce International and turned it into the world's leading hospitality organization specializing in delivering an exceptional hospitality experience. To prepare the company for even greater success, in mid-2008, Dolce International changed its name to Dolce Hotels and Resorts to more accurately reflect the breadth and caliber of services and amenities offered to its guests and to broaden its appeal to both the leisure and transient markets. On January 30, 2015 Andy and his partners at Broadreach Capital sold the company to the Wyndham Hotel Group.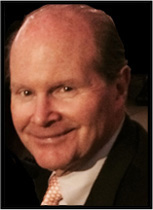 Christopher G. McManus is one of the founding partners of Keystone Realty Capital, a boutique real estate investment banking firm active in arranging project financing and investment sales throughout the United States. Chris has over 35 years of national real estate transaction and investment banking experience involving all aspects of the commercial real estate industry. He began his professional career at Eastdil Realty (now known as Eastdil Secured) where he became a senior partner and was responsible for raising debt and equity project financing for the development or recapitalization of hotel, office and retail developments throughout the United States. Following Eastdil, Chris was a Managing Director at Wells Hill Partners, a boutique real estate investment banking firm created with several former Eastdil colleagues. Chris left Wells Hill to create his own investment advisory and asset management firm, Offshore Asset Management. The firm became the exclusive acquisition and asset management advisor for Mitsui Real Estate Sales for whom it acquired and managed a large portfolio of hotel and retail assets which were ultimately sold at substantial profits. Prior to forming Keystone, Chris was a Senior Vice President at CB Richard Ellis responsible for investment sales in the New York Metropolitan Area.

Chris is a member of ULI, REFA and the Cornell Hotel Society. He earned his MBA from Columbia University and his B.S. in Hotel Administration from Cornell University. Chris is a licensed real estate broker in New York, Connecticut, Rhode Island and Georgia.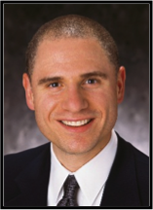 Danny Dolce, Senior Vice President of Acquisitions & Development brings 23 years of hospitality industry experience, working in all facets of the business including operations, sales and marketing, acquisitions, business development, and strategic deployment. Most recently Danny served as Vice President of Business Development for Pyramid Hotel Group, obtaining third-party management contracts and building relationships within the special servicer community.

Prior to Pyramid, Danny served as Vice President Sales & Marketing for Singapore based Millennium Hotels and Resorts, responsible for the domestic sales and marketing efforts for the U.S. Division which included 14 independent hotels situated in the major markets across the United States.

During the 15 years before Millennium, Danny worked with his namesake organization, Dolce Hotels and Resorts, in a wide range of roles in operations as General Manager, in sales and marketing as Vice President of Global Sales, and in new business development as a Director of Acquisitions & Development. During his 5-year tenure in new business development, his team doubled the company's portfolio from 12 to 24 properties.

Danny got his start as management trainee at Scanticon Corporation in Denmark, after which he joined Sam Haigh's Doral Arrowwood team where he spent 6 years in a progression of roles in sales and marketing.

Danny holds a BS degree in business administration from Drexel University. He remains very involved with Drexel's Hotel Management School, speaking with students twice a year about the conference center niche.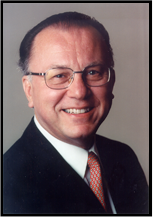 Gene Ference, Ph.D is a Management and organizational development specialist with over 35 years of experience in creating dynamic teams, facilitating strategy meetings and building performance cultures. He conducts leadership retreats, management seminars, company meetings and oversees the Center for Survey Research, a division of Ference Leadership and Strategy.

An active member of the Cornell Hotel Society, International Society of Hospitality Consultants and founding member of the International Luxury Hotel Association, Gene holds a Bachelor of Science from the School of Hotel Administration at Cornell University where he also earned a Master of Science in Organizational Behavior and a Doctor of Philosophy in Management and Organizational Development from Cornell's School of Industrial and Labor Relations. He graduated with Magna Cum Laude and Phi Kappa Phi Honor Society memberships. Dr. Ference completed the two-year, post-doctoral certification program in Change Management Leadership at the NTL Institute for Applied Behavioral Sciences and is certified as an executive coach and group facilitator. With this background and faculty teaching positions at Cornell's School of Hotel Administration, he blends operational experience with best practices and peak-performance mindsets in creating sustainable deliberate culture.

Prior to founding Ference Leadership and Strategy & Center for Survey Research in 1980, Dr. Ference served as Director of Worldwide Training and Development for Hilton International and its Career Development Institute, and Global Director of Management Development for Inter-Continental Hotels. His programs have directly assisted clients in achieving global recognition. Ference Leadership and Strategy & Center for Survey Research have as their mission for employees, teams and organizations to realize ultimate potential. His research and leadership articles are featured in the Cornell Quarterly, Hotel Yearbook, Hotel News Now, syndicated columns and related service industry periodicals.